Adults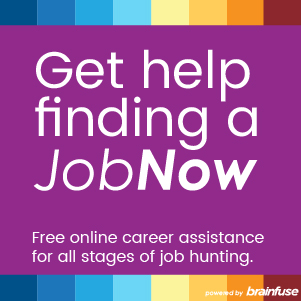 Click here to get started
Programs and Events
Virtual Game Nights
Third Wednesday of the Month
6:30-8:00 PM
May 19, June 16, July 21

Have some virtual fun as Greenfield Library offers you chances to play games with members of the community on our Library's Facebook page. Use that big brain of yours with monthly online events and have some fun while doing it! Registration is required for online bingo, but not the other events. Contact Phil at phils@greenfieldwi.us for more details.

May 19: Big Brain Trivia Night
June 16: Online Bingo
July 21: Big Brain Trivia Night
Cook Club: A Club for Cooks
Fourth Monday of the Month
6:30-7:30 PM
May 24 & July 26
Like to cook? Want to try something new? Want to share and gain recipes with people in your community? Then come to the brand new Cook Club. Prepare a dish and share it virtually with your peers. Was it great? Let us know. Was it lousy? More fun to talk about! We will be meeting on Zoom, so registration will be required. Contact Phil at phils@greenfieldwi.us for more information.

May 24: Cakes/Pies
July 26: Grilling/BBQ and Side Dish
Concert in the Garden with Brian Drow
Wednesday, June 30, 6:30-7:30 PM
Singer/songwriter Brian Drow brings his folk and rock roots to GPL for an hour of classics and original music in our beautiful Children's Garden. Sing and clap along to some great tunes. Please bring a chair and face mask. Rain date will be Wednesday, July 7 at 6:30 PM.
Adult Crafts to Go
Fourth Thursday of the Month

Register to get supplies for a craft to do at home. Instructions will be posted on our Facebook page Thursdays at 6:00 PM, but videos will stay on Facebook so you can make the craft whenever it works for you. Limited quantities available. Registration is required. Registration will open one week in advance. Registration will close and the link will be removed once registration is full. Adult Craft Kits will be available for pickup on the dates listed below.
June 24: Embroidered Canvas Art – The newest Pinterest trend! Get all the supplies and instructions to embroider a monstera leaf on to a small, framed canvas.
July 22: Quarter Keeper Keychain – Get the supplies and instructions for a quarter keeper keychain and always have a quarter ready for that shopping cart!
Registration is now closed for the June 24th Adult Crafts to Go kits.
Write Club: A Club for Writers
Monday, June 28, 6:30-8:00 PM
This peer-supported writing group will provide experienced and novice writers the chance to discuss the craft of writing, do some writing exercises, and celebrate one of our favorite pastimes. From blogger to novelist to poet and beyond, writers of all ages are welcome. We will be meeting virtually on Zoom. Contact Phil at phils@greenfieldwi.us for more details on these virtual sessions and to register.
Job Searching
Two Tuesdays, 11:30 AM – Noon
Are you looking for a job in this competitive job market? Join us for job search programs presented by Annette DiZinno, Lead Workforce Connection Center Consultant with Goodwill Workforce Connection Center. Give yourself an advantage and avoid mistakes in your job hunt.
These programs will be presented via Zoom. Fill out this online form to register and for Zoom log in directions.

June 8: Key Words and the Applicant Tracking System The maze of job search and resumes involves analytics, algorithms and applicant tracking systems. All are a means to scan, sort and search for the right person, the "Match." Keywords are your way to match and land that job. Resumes are all about getting the attention of the recruiter. But first, that resume must get through the magical chamber of the Applicant Tracking System (ATS). How do you improve your odds?
August 10: Ten Most Common Resume Mistakes Is your resume the best it can be? Does it present you in the best way possible to a prospective employer? Don't let a poorly written resume take you out of the running for that job!

Technology Classes
Thursdays, 6:00-7:00PM
Join us on Zoom this summer for technology tips. Contact Melissa at (414) 321-9595 ext. 4118 or melissas@greenfieldwi.us for the link to join.

June 3: Smart Speakers. Learn the basics of smart speakers like Google Home and Alexa and whether they're right for you.
June 17: Excel Tips. If you're already familiar with the basics of Excel, learn about some tips and features to help you get more out of it.
July 1: Google Suite. Learn how to organize your documents, calendar, and more with free tools from Google.
July 15: All About Printing. This class will talk about how to format and print documents, online pages, emails, and photos.
July 29: Library Resources. Discover all the free things you can use online with your library card.