Adults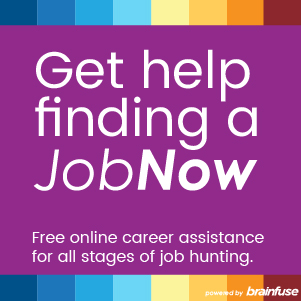 Click here to get started
Programs and Events
Virtual Game Nights
on Zoom
Third Wednesday of the Month, 6:30-8:00 PM
Have some fun and play games with members of the community. Use that big brain of yours and get lucky with monthly game events and have some fun while doing it! We will be meeting on Zoom, so registration is required. Contact Phil at phils@greenfieldwi.us to register and for more details.
September 15: Bingo
October 20: Big Brain Trivia Night
November 17: Bingo
Write Club: A Club for Writers
In-person
Wednesdays, 6:30-8:00 PM
September 29, October 27, December 1
This peer-supported writing group will provide experienced and novice writers the chance to discuss the craft of writing, do some writing exercises, and celebrate one of our favorite pastimes. From blogger to novelist to poet and beyond, writers of all ages are welcome. We will be meeting onsite at Greenfield Library's Community Room and will be socially distanced. Contact Phil at phils@greenfieldwi.us or 414-321-9595 ext. 4116 for more information.
Job Searching Seminars
on Zoom
Tuesdays, 6:00-6:30 PM
September 14, October 12, November 30
Are you looking for a job in this competitive job market? Join us for job search programs presented by Annette DiZinno, Lead Workforce Connection Center Consultant with Goodwill Workforce Connection Center. These programs will be presented Zoom. Give yourself an advantage and avoid mistakes in your job hunt with help from GPL and Goodwill.
September 14: The Applicant Tracking System and Key Words
Filling out job applications is a process that can be challenging. Knowing upfront how resumes are reviewed by software programs is critical knowledge to succeed in making your resume work for you. In this 30-minute presentation, we will review the tips and wording that gives your resume the best chance to make it through the system and then to the desk of a recruiter.
October 12: Best Practices for Virtual Interviewing
Lights, camera, action! Although you are not starring in a Hollywood movie, you are the star of your own video performance in a video interview. In this 30-minute presentation, learn the do's and don'ts of video interviews including how best to prepare for any interview, virtual or face-to-face.
November 30: Ageism in the Workplace: How to Accentuate the Positive
The job market is constantly changing and there can be stereotypes for any job seeker, including more mature workers. In this 30-minute presentation, learn how to accentuate the positive and highlight all of the skills you bring to an employer as a valuable team member.

Registration for the November 30th seminar is now open.

Senior Ambassador Program
In-person
First Friday of the Month, 11:00 AM-12:00 PM
October 1, November 5, December 3
The Senior Ambassador program is designed to assist older adults in accessing many life- changing events. It is a partnership between the Milwaukee County Department on Aging and the Retired and Senior Volunteer Program (RSVP). The Senior Ambassador Specialist will meet one-on-one with older adults and/or their caregivers. The Ambassador is trained to assist with information and referrals regarding meals, medical care, transportation, legal issues and more.
October 1: "Challenging the Sea" with Ronald Takacs, retired US Navy Submarine veteran who will share his personal submarine adventures.
November 5: "Viewing Vaudeville Theatre and Dance" with Nancy McQuide, local theatre performer.
December 3: "Welcoming the Holiday Spirit" with D. Dobie Doberstein, the concertina player.
Technology Classes
In-person
Thursdays, 6:00-7:00 PM
Learn about some of the things you can do with your computer, phone, or tablet. Please bring your own laptop or device if possible. A limited number of laptops are available on a first come, first served basis. Please register by calling Melissa at (414) 321-9595 ext. 4118.
September 30: Microsoft Word
October 14: Microsoft Excel
November 11: Smartphone & Tablet Tips
Drop in Tech Help
In-person
Thursdays, 6:00-7:00 PM
October 7, November 4, December 2
Do you have a quick question about your phone, laptop, or other technology? Stop by anytime during this program to get your questions answered! Time for each question might be limited depending on the number of participants.
Dawn Richardson Art
On exhibit November 1 through December 23, 2021
2nd floor Mezzanine Lounge