Adults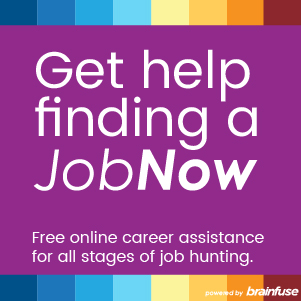 Click here to get started
Programs and Events
Write Club: A Club for Writers (In Person)
Last Wednesday of the Month, 6:30-8:00 PM
August 31,September 28, October 26, November 30
This peer-supported writing group will provide experienced and novice writers the chance to discuss the craft of writing, do some writing exercises, and celebrate one of our favorite pastimes. From blogger to novelist to poet and beyond, writers of all ages and backgrounds are welcome. Contact Phil at phils@greenfieldwi.us or (414) 321-9595 ext. 4116 for more details.
The "Greenfield Aces" Cribbage Club (In Person)
First and Third Friday of the Month, 2:00-4:00 PM
September 2 & 16, October 7 & 21, November 4 & 18, December 2
Whether you are just interested in learning to play, or have won a few Cribbage tournaments in your day, the "Greenfield Aces" Cribbage Club is a perfect place for players of all levels to come together over a classic pastime!
Senior Ambassador Program (In Person)
First Friday of the Month, 11:00 AM-12:00 PM
September 2, October 7, November 4, December 2
The Senior Ambassador program is designed to assist older adults in accessing many life enhancing services. The Senior Ambassador Specialist will meet one-on-one with older adults and/or their caregivers. The specialist is trained to assist with information and referrals regarding meals, medical care, transportation, legal issues and more. You can meet with Judith Free, RN, BSN at 10:30 AM on the day of the meetings below. Or call librarian Sherril at (414) 321- 9595 ext. 4105 to make an appointment.
September 2: Meet with Vanessa Harris, Outreach Volunteer Man- ager of Engaging and Supporting Seniors (ERAS), for various types of assistance, and be paired with a volunteer specialist.
October 7: Terry Witkowski will talk about many fun activities that are happening in the Garden District, such as a Fall Plant Exchange and a Butterfly Garden.
November 4: Dan Kosowski, with the US Army Retiree's Film Project, will talk about building a film history of World War II.
December 2: Christmas-themed Polish costumes and dance with Barbara Rutkowski.
Wednesday Matinee Movies (In Person)
Wednesday, 1:00 PM
September 7 - November 30
See some great films at Greenfield Library's Wednesday Matinee Movies. We will be showing a variety of newer, pandemic-period, and classic films bound to keep you entertained. Persons under 18 MUST be accompanied by parent or guardian for R-rated films. Get a list of the movies to be shown at the Library sometime in mid-August.
Open Acoustic Jams (In Person)
Once a Month, 6:00-7:30 PM
September 7, October 17, November 2, December 7
Grab your guitar, banjo, ukulele, or any other unplugged instruments you may have and bring them to the Greenfield Library. Bring some friends and play with fellow community members. Can't fit your piano through the door? Play ours! Can't play? Stomp and sing along! Let's make some great (and safe) music together!
Master Gardener Workshop Series (In Person)
Two Tuesdays, 6:30-7:30 PM
September 13 & October 18
Come and learn from local native plant and gardening experts about various topics that are pertinent in having a healthy garden and landscape on your property. These workshops will be a valuable resource for those taking part in our Seed Library. Attendees are also welcome to talk to other gardeners, ask the experts questions, and even swap plants!
September 13: Learn all about growing late season crops and about natural stratification of Wisconsin native plant seeds.
October 18: Join us for our 2022 Seed Library Season Wrap-Up! This will be your last chance to grab free native and heirloom plant seeds until next season, get answers to any final questions, and celebrate a successful launch year.
Craft Supply Swap (In Person)
Saturday, September 17, 9:00 AM-2:00 PM
Calling all crafters! Bring in your gently used (or never-got-around- to-using-it) art and craft supplies and take home new-to-you craft supplies for FREE! New or gently used craft supplies will be accepted for donation from Tuesday, September 6 through Friday, September 16. Those who make a donation will receive a ticket for early entry to the event. You do not have to make a donation to attend. Crafters with an early entry ticket can attend from 9:00- 11:00 AM. At 11:00, the doors will open to the public. All leftover materials will be donated. Contact Gloria at gloriam@greenfieldwi.us with questions.
Game Nights (In Person)
Third Wednesday of the Month, 6:30-8:00 PM
August 17, September 21, October 19
Have some fun as Greenfield Library offers you chances to play games with members of the community and win! Use that big brain of yours during our trivia session and get lucky during our bingo night. Children and families are more than invited for bingo night! Contact Phil at phils@greenfieldwi.us for more details.
August 17: Bingo
September 21: Big Brain Trivia
October 19: Bingo
Adult Crafts (In Person)
Fourth Thursday of the Month at 6:00 PM
September 22 & October 27
Registration is required. You can register through our website here. Registration will open one week in advance. Registration will close and the link will be removed once registration is full.
September 22: Mini Loom Weaving-Learn beginner weaving techniques and make a small, woven wall hanging.
October 27: Cardmaking-Back by popular demand! Get the supplies and instructions to make different styles of cards, or do your own thing!
Registration for Mini Loom Weaving is now closed.
Russia-Ukraine Crisis Discussion (In Person)
Thursday, September 29, 7:00-8:00 PM
The Russian invasion of Ukraine has been on peoples' consciences worldwide. Dr. Lowell Barrington, Associate Professor for the Department of Political Science at Marquette University will visit Greenfield Library to discuss this conflict and the global implications that have resulted. Come with questions. Contact Phil at phils@greenfieldwi.us or (414) 321-9595 ext. 4116 with questions about the event.
Learn and Play: Lotería (In Person)
Monday, October 3, 6:00-7:00 PM
Play the Mexican game of chance: Lotería! Lotería is similar to American Bingo and includes pictures of various people, places and things throughout Mexico. Learn basic Spanish phrases, have fun and win prizes! Winners will take home a book written by a Latin American/Latino author. Registration is required. Contact Phil at phils@greenfieldwi.us or (414) 321-9595 ext. 4116.
Burning Bright: An Evening with Bestselling Author Nick Petrie (In Person)
Thursday, October 13, 7:00-8:00 PM
Enjoy mysteries and suspense? Then come see the bestselling Peter Ash thriller series author Nick Petrie when he visits Greenfield Library. Mr. Petrie will discuss his award-winning series, his
relationship with Milwaukee, the craft of mystery writing, and whatever else is going through his creative mind. He will be signing books. Enjoy a night with a rising thriller star! Contact Phil at phils@greenfieldwi.us or (414) 321-9595 ext. 4116 with questions.
Family Photo Sessions (In Person)
Two Saturdays, 10:00 AM-2:00 PM
October 15 & October 29
'Tis the season for family portraits! Looking for a group photo to use for holiday cards, gifts, and more? Let us help! Families/groups will leave with a flash drive with the photos from their session to edit, print, or post on their own. Registration opens Monday, September 19. Contact Gloria at gloriam@greenfieldwi.us or (414) 321-9595 ext. 4107 to sign-up for a 20-minute photo session.
Haunted History with Allison Jornlin (In Person)
Tuesday, October 25, 6:30-7:30 PM
Join us for a mystifying night of ghost tales and Greater Milwaukee Area folklore presented by a leading Milwaukee figure in Fortean topics – Allison Jornlin! Jornlin has been investigating strange phenomena for over 20 years and was the first to establish a haunted history tour in downtown Milwaukee. Event suitable for teens and adults.
Milwaukee Soldiers Home: A Storied History and Inspired Restoration (In Person)
Thursday, November 10, 7:00-8:00 PM
Established just after the Civil War, the Milwaukee Soldiers Home is a beautiful building that was designed to heal and house returning veterans. Though it had fallen into disrepair, the building is currently being resurrected with a new, yet familiar purpose and direction: to rehabilitate and help today's veterans. Jeremy Ebersole, Executive Director of the Milwaukee Preservation Alliance will present at GPL on the efforts to save the Soldiers Home and bring it back into service for our veterans. Contact Phil at phils@greenfieldwi.us or (414) 321-9595 ext. 4116 with questions.
Adaptive & Sensory Story Time for Adults with Special Needs (In Person)
Second and Fourth of the Month, 11:30 AM-12:00 PM
September 8 & 22, October 13 & 27, November 10
Join us for stories, music, arts & crafts projects. Registration is encouraged. Register in person or by phone (414) 321-9595 ext. 4127.
Origami Magic—Introduction to Origami (In Person)
Friday, October 14, 3:30-5:30 PM
Suitable for children over 8, teens, and adults. Registration required. Contact Sheila at sheilao@greenfieldwi.us or (414) 321-9595 ext. 4103 for more details and to register.
Photography Exhibit for Amateur Greenfield Photographers (In Person)
November 1-30
Do you have a passion for taking photographs? Would you like to show some of your favorites off and share them with the community? Amateur photographers are invited to exhibit up to five 8" x 10" photos in this show. You provide the photos and the stories behind them, and the Library will provide the frames, mats and gallery space. Registration required. Contact Gloria at gloriam@Greenfieldwi.us or (414) 321-9595 ext. 4107.