About Us
Employment & Volunteer Opportunities
Stream movies, documentaries, foreign films, and more!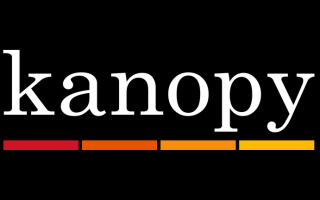 We now offer access to Kanopy for Greenfield residents age 18 and over. Stream up to 10 movies a month with your library card.
Get Started Here
Library Board
A library board is a group of citizens entrusted with the governing of the library. They have accepted the obligations to represent the library to the community and vice versa. They have accepted the obligations to improve the library through efficient use of funds, to obtain adequate funds for good library service, to promote the best possible use of all library resources, and to extend library service to those not previously served. Greenfield's first Library Board was appointed in May 1983.
Current Library Board
Ms. Robin Bruhn, President
Ms. Marie Cardenas, Secretary
Ms. Sue DeWitt, School District Representative
Mr. Andrew Drzewiecki, Aldermanic Representative
Mr. Creston Flemming, 1st Vice President
Ms. Brittany Haiser, Treasurer
Mr. Richard L'Amie, 2nd Vice President
Ms. Amber Lococo
Ms. Melissa Mendoza
Ms. Jennifer Einwalter, Library Director
Length of Service
The aldermanic representative is appointed annually. The other eight voting members are appointed for staggered three- year terms. Library Board members serve no more than three consecutive terms. Library Board members accept no payment for their services. They do not receive a per diem for attending meetings.
Qualifications
Board members exhibit an awareness of the community; a willingness to devote their time and talents; the ability to think clearly, to question objectively and plan creatively; skill in communicating and cooperating; plus an awareness and appreciation of the library's past, present and future role in the community. Diversity in back-ground, age and area of residence bring balance to the Board.
Library Board meeting agendas and minutes are available in the Library and at the City Clerk's office.