Adults
Stream movies, documentaries, foreign films, and more!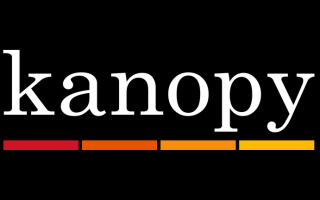 We now offer access to Kanopy for Greenfield residents age 18 and over. Stream up to 10 movies a month with your library card.
Get Started Here
Book Clubs
Request your copy of the books online through CountyCat, call the library at (414) 321-9595, or stop at the Reference Desk.
Adult Book Discussion
Second Wednesday of the Month, 7:00-8:00 PM
May 10, June 14, July 12
For the Zoom meeting link contact Emily at emilya@greenfieldwi.us or (414) 321-9595 ext. 4106.

May 10: Our Missing Hearts by Celeste Ng
June 14: All the Frequent Troubles of Our Days: The True Story of the American Woman at the Heart of the German Resistance to Hitler by Rebecca Donner
July 12: The Measure by Nikki Erlick
September 13: Harry's Trees by Jon Cohen
October 11: Once There Were Wolves by Charlotte McConaghy
November 8: The One Hundred Years of Lenni and Margot by Marianne Cronin
History Book Club
Fourth Tuesday of the Month, 7:00-8:00 PM
May 23, June 27, July 25
The History Book Club is a critical, yet social conversation for those who enjoy learning about and discussing history. All are welcome, even those who did not read but enjoy history! Contact Phil at phils@greenfieldwi.us or (414) 321-9595 ext. 4116 for more details and to register.

May 23: River of the Gods: Genius, Courage, and Betrayal in the Search for the Source of the Nile by Candice Millard
June 27: Battle for the Big Top: P.T. Barnum, James Bailey, John Ringling, and the Death-Defying Saga of the American Circus by Les Standiford
July 25: Hero of Two Worlds: The Marquis de Lafayette in the Age of Revolution by Mike Duncan
September 26: The Sum of the People: How the Census Has Shaped Nations, from the Ancient World to the Modern Age by Andrew Whitby
October 24: The Earth Is All That Lasts: Crazy Horse, Sitting Bull, and the Last Stand of the Great Sioux Nation by Mark Lee Gardner
November 28: BOOK REPORT! Read a History Book and Present It to the Group! (Starts at 6:30 PM)
Explore Our Booklists: