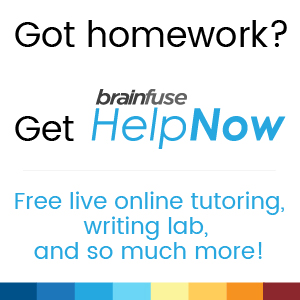 Get Started
Programs and Events
Where's the Treasure? A Library Treasure Hunt
September 18-September 24
Ahoy, me hearties! Thar be treasure in the library! Lads and lasses ready for a pirate adventure can pick up a treasure map at the Children's Desk and then follow the map to five different treasures. Shiver me timbers! Pillage the booty from each chest and then turn in your completed map for a library pirate reward. Arrgh!
See the Dog Story Time
Wednesday, October 11, 6:30-7:30 PM
To celebrate our author visit with David LaRochelle and Mike Wohnoutka, we're doing a special story time with their early reader books, See the Dog, See the Cat, and See the Ghost. After story time, we'll have crafts, games, treats, and photos. Don't forget to come see the authors in-person on Thursday, October 19!
David LaRochelle & Mike Wohnoutka Children's Book Author & Illustrator Visit
Thursday, October 19, 6:30-8:00 PM
Meet picture book and beginning reader author David LaRochelle and illustrator Mike Wohnoutka. LaRochelle and Wohnoutka are the team who created the popular books Moo, See the Cat, and See the Dog. They will be at the library promoting their newest book, See the Ghost. Their books will be available for purchase at the event and they will sign autographs after their presentation. Registration is required. Register online here. Special thanks to Boswell Books Company for cosponsoring this event.
Trick-or-Treat Story Time
Tuesday, October 31, 6:00-7:30 PM
Come to the library in costume. Enjoy stories, crafts, face painting, and treats.
STEAM @ The Library
Fourth Tuesday of the Month, 6:00-7:00 PM
September 26, October 24, November 28
Bring the whole family for hands-on science activities to learn and explore! Each month we'll do a new topic. Kids of all ages accompanied by an adult are welcome.
Lego Club
First Tuesday of the Month, 6:00-7:00 PM
September 5, October 3, November 7, December 5
Kids of all ages are welcome to join LEGO Club! We'll build creations based on a theme or challenge, and display our creations in the Children's Library. LEGOs will be provided.
Kid Crafts to Go (Facebook)
First Wednesday of the Month
September 6, October 4, November 1
www.facebook.com/greenfieldpubliclibrary
Once a month we will release the materials for two new crafts available for pickup at the Children's Desk. Instructions will be posted on our Facebook page on Wednesday at 1:30 PM, but the videos will stay up so you can craft when you're ready. Registration is required. You can register through the link on the Facebook event or on our website here. Registration will open one week in advance.
Kids Anime Club [3rd-5th grade]
First Thursday of the Month, 6:00-7:00 PM
September 7, October 5, November 2
Young anime fans, come to the library once a month to watch anime on our big screen, make anime-themed crafts, and enjoy Japanese snacks. Registration is encourage, but not required. Register online here.
September 7: Pokemania-- We will be painting Pokemon rocks and watching Pokemon. Bring your Pokemon merch and cards for Pokemon show and tell.
October 5: Anime Cosplay--Come dressed as your favorite anime character. We will be making Anime masks and voting on which anime to watch.
November 2: Anime games--We will be playing games based on our favorite anime!