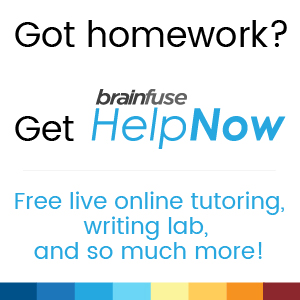 Click here to get started
Programs and Events
Fall Programs and Events
Some programs will be held virtually through Zoom meetings or on our Facebook page. You do not need a Facebook account to view the programs. Recordings will be on Facebook for at least one week for you to view at your convenience.
Storywalk in the Children's Garden
It's as easy as a walk in the park. Stroll through our Children's Garden and enjoy our StoryWalk! Pages from a children's book will be displayed along a path and you can read and follow along as you take in the garden and the outdoors. There will be a new book displayed every few weeks. It's a great way to practice active reading, get a little exercise, and enjoy the weather.
The StoryWalk® Project was created by Anne Ferguson of Montpelier, VT and developed in collaboration with the Kellogg-Hubbard Library. StoryWalk® is a registered service mark owned by Ms. Ferguson.
Kid Crafts to Go
First Wednesday of the Month
September 1, October 6, November 3, December 1
Once a month we will release the materials for two new crafts available for pickup at the Children's Desk. Instructions will be posted on our Facebook page Wednesdays at 1:30 PM, but the videos will stay up so you can get crafting when you're ready. Registration is required. You can register through the link on the Facebook event or here on our website. Registration will open one week in advance.
Registration is now closed for the December 1st Kids Craft to Go Kits.
Trick or Treat Story Time
on Facebook
Saturday, October 30, 6:00 PM
Fully virtual story time with Dr. Markenstein! Stories with a slightly spooky, or costume theme.
STEAM @ Home
on Facebook
Wednesdays, 2:30-3:30 PM
September 8 & 22, October 6 & 20, November 3 & 17
Kids ages 8-13 are invited to our series on STEAM—which stands for Science, Technology, Engineering, Art, and Math. Instructional videos will be posted on our Facebook page Wednesdays at 2:30 PM, but videos will stay up so you can do the experiment at your convenience. Twice a month we will release STEAM kits available for pickup at the Children's Desk. Registration is required and will open up one week in advance of the program.
Registration is now closed for the November 17th STEAM @ Home kits.
Lego Club
In-person
Tuesdays, 6:00-7:00 PM
September 7, October 5, November 2, December 7
Kids of all ages are welcome to join Lego Club! We'll have a theme or challenge, build our creations, and share our creations with the rest of the group. Legos and Mega Bloks will be provided. Space is limited and registration is required. Email Ms. Christine at christinej@greenfieldwi.us or call (414) 321-9595 ext. 4127 to register.