Kids & Families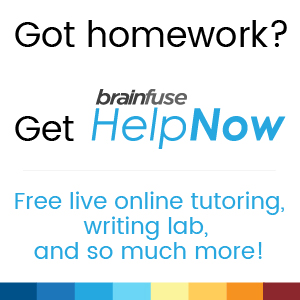 Get Started
Homework Help
Brainfuse HelpNow

Brainfuse HelpNow offers one-to-one homework help from live, online tutors who are professional instructors. They have experience and knowledge to guide students and follow state-aligned, skill-building lessons to help students master key academic areas. There are Writing Lab specialists available to help students produce better letters, term papers and reports. There are tutoring services available for Spanish speakers. This resource is available in the library or outside the library to Greenfield residents.
---
Britannica School
Britannica Fundamentals provides innovative early learning resource for students in grade levels kindergarten through second grade. Britannica School: Elementary contains encyclopedia articles with images, interactive maps, games, and other learning materials for elementary school students in third through fifth grade.
Access Britannica Fundamentals, grades K-2
Access Britannica School: Elementary, grades 3-5
---
Explora for Elementary Schools
Explora for Elementary Schools is a valuable tool for elementary school students and educators. Explora provides students with encyclopedias, magazines, and primary source documents.
---
Primary Search
Elementary school students will find a wealth of information in Primary Search, which contains full-text articles from nearly 100 popular children's magazines that cover a variety of topics including endangered species, musicians, fitness, space exploration,and more.
---
Wisconsin Public Television Education

Wisconsin Public Television Education is a collection of educational videos, images, sound files, and animations spanning all curricular areas for grades K-12 that are a part of Wisconsin's public broadcasting system.
Explore Our Booklists: