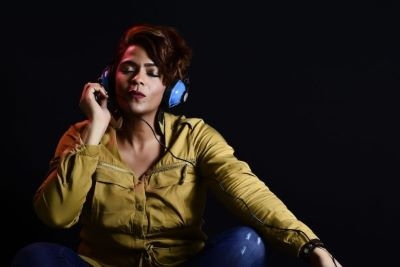 While we're happy to welcome you back into the library, your library card also gives you access to great electronic content, including ebooks, audiobooks, music and magazines. Here's a look at different platforms that deliver them to your digital devices.
Libby. This app provides ebooks and audiobooks courtesy of Wisconsin's Digital Library. You can narrow your searches to only ebooks or only audiobooks, as well as limit searches to only content that's currently available. Libby will estimate how long you might have to wait for a title. The good news: Often the actual wait is shorter than the estimated wait time! You can also find popular titles without a wait in the Lucky Day collection within Libby.
Hoopla. Hoopla features movies, TV shows, music, ebooks, audiobooks and comics. For those who enjoy ebooks and audiobooks, Hoopla offers a couple of advantages over Libby: No wait times and three-week loans. (Libby loans titles for one or two weeks; you can indicate which you prefer in your settings.) You are limited to four loans per month on Hoopla, though. Also note that Libby and Hoopla have distinct collections, so if you're looking for something specific, be sure to check both platforms.
RB Digital. RB Digital mimics the experience of reading a magazine, so you'll see the same layout as in the print version, with the option to zoom in and out as you please. Just some of the magazines you'll find are: Bicycling, Bon Appetit, Fast Company, GQ, National Geographic, The New Yorker, O: The Oprah Magazine, Outside, Poets & Writers, Seventeen, Vanity Fair, Vogue, Women's Health and Yoga Journal. You can receive a notice when the most recent issues of your favorite magazines become available.
A couple of troubleshooting tips: If you can't view or listen to content on a computer using one browser, try another. For example, if you can't watch a video on Safari, give it a go on Chrome. In addition to your library account and password, you'll need to create accounts for each platform, so make note of your logins and passwords.
Credit: Image by Omar Medina Films from Pixabay