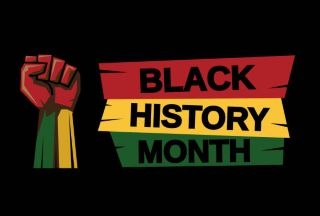 February is Black History Month, and we're honoring the many Black authors who are popular in our library and our community. Here are a few of our favorite books- fiction and nonfiction, for kids, teens, and adults- with descriptions from the publishers. To find even more books to read, stop by the library anytime in February and check out our Black History Month display near the front, which will be up all month long.
Between the World and Me by Ta-Nehisi Coates
For Ta-Nehisi Coates, history has always been personal. At every stage of his life, he's sought in his explorations of history answers to the mysteries that surrounded him--most urgently, why he, and other black people he knew, seemed to live in fear. Coates takes readers along on his journey through America's history of race and its contemporary resonances through a series of awakenings--moments when he discovered some new truth about our long, tangled history of race.
The founder of the Equal Justice Initiative in Montgomery, Alabama recounts his experiences as a lawyer working to assist those desperately in need, reflecting on his pursuit of the ideal of compassion in American justice.
The Vanishing Half by Brit Bennett
The Vignes twin sisters are identical. But after running away at age sixteen, everything about their lives are different. Ten years later, one sister lives with her black daughter in the same southern town she once tried to escape. The other secretly passes for white, and her white husband knows nothing of her past. Still, the fates of the twins remain intertwined. What will happen to the next generation, when their own daughters' storylines intersect?
An American Marriage by Tayari Jones
Newlyweds Celestial and Roy, the living embodiment of the New South, are settling into the routine of their life together when Roy is sent to prison for a crime he didn't commit. An insightful look into the lives of people who are bound and separated by forces beyond their control.
Brown Girl Dreaming by Jacqueline Woodson
Raised in South Carolina and New York, Woodson always felt halfway home in each place. In vivid poems, she shares what it was like to grow up as an African American in the 1960s and 1970s, living with the remnants of Jim Crow and her growing awareness of the Civil Rights movement. Touching and powerful, each poem is both accessible and emotionally charged, each line a glimpse into a child's soul as she searches for her place in the world.
One Crazy Summer by Rita Williams-Garcia
In the summer of 1968, after traveling from Brooklyn to Oakland, California, to spend a month with the mother they barely know, eleven-year-old Delphine and her two younger sisters arrive to a cold welcome as they discover that their mother, a dedicated poet and printer, is resentful of the intrusion of their visit and wants them to attend a nearby Black Panther summer camp.
When his best friend is unfairly arrested and kicked off the football team, Rus faces an impossible choice: speak up or live in fear. Desperate for change, Rus kneels during the national anthem. In one instant, he falls from local stardom and becomes a target for hatred. With the help of his best friend and an unlikely ally, Rus will fight for his dreams, and for justice.
Stamped: Racism, Antiracism, and You by Ibram X. Kendi and Jason Reynolds
A history of racist and antiracist ideas in America, from their roots in Europe until today, adapted for young adults from the National Book Award winner Stamped from the Beginning.