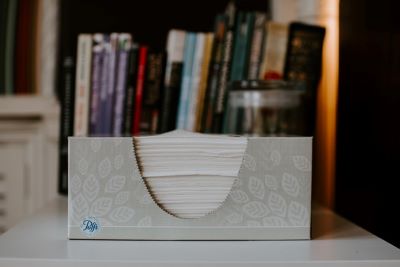 For some reason reading books or watching movies that are heartbreaking provides a strange comfort. The hit television show This Is Us comes to mind as the series finale is set to air this week. Viewers routinely tuned in, for six years, to have their hearts shattered by the Pearson family. The show explored universal struggles around love, race, career aspirations, death, and finding ways stay connected as a family. Despite all the drama, their love for one another made the moments of heartbreak worthwhile.

The same is true for books. The sadder the better! Beautifully written books, with lyrical phrases or descriptive language, endearing characters, and plenty of drama ends, will likely find its way to my Kindle or bookshelf.

Exploring sad themes allow readers to understand our own challenges; find relief in knowing that life isn't so bad (compared to the fictional characters we know); and expand our capacity to empathize with situations we may never face. Heart wrenching stories offer another way to thread us all together in an intricate piece of humanity.

Here are some sad stories that will make you grab a box of Kleenex while ugly crying as you turn the page.

What We Lose by Zinzi Clemmons
A "novel about a young African-American woman coming of age... Raised in Pennsylvania, Zinzi Clemmons's heroine Thandi views the world of her mother's childhood in Johannesburg as both impossibly distant and ever present. She is an outsider wherever she goes, caught between being black and white, American and not. She tries to connect these dislocated pieces of her life, and as her mother succumbs to cancer, Thandi searches for an anchor - someone, or something, to love."-- Provided by publisher.
Half of A Yellow Sun by Chimamanda Ngozi Adichie
Chimamanda Ngozi Adichie illuminates a seminal moment in modern African history: Biafra's impassioned struggle to establish an independent republic in southeastern Nigeria during the late 1960s. We experience this tumultuous decade alongside five unforgettable characters: Ugwu, a thirteen-year-old houseboy who works for Odenigbo, a university professor full of revolutionary zeal; Olanna, the professor's beautiful young mistress who has abandoned her life in Lagos for a dusty town and her lover's charm; and Richard, a shy young Englishman infatuated with Olanna's willful twin sister Kainene. Half of a Yellow Sun is a tremendously evocative novel of the promise, hope, and disappointment of the Biafran war.
The Bluest Eye by Toni Morrison
Eleven-year-old Pecola Breedlove, an African-American girl in an America whose love for blonde, blue-eyed children can devastate all others, prays for her eyes to turn blue, so that she will be beautiful, people will notice her, and her world will be different. The story of eleven-year-old Pecola Breedlove, the tragic heroine of Toni Morrison's haunting first novel, grew out of her memory of a girlhood friend who wanted blue eyes.
Count the Ways by Joyce Maynard
"In her most ambitious novel to date, New York Times bestselling author Joyce Maynard takes on the topography of the heart - a landscape of grief, reconciliation, forgiveness, and the way the mistakes of parents are passed down through generations, to fester, or to be healed"-- Provided by publisher.
When Breath Becomes Air by Paul Kalanithi
When Breath Becomes Air chronicles Kalanithi's transformation from a naïve medical student "possessed," as he wrote, "by the question of what, given that all organisms die, makes a virtuous and meaningful life" into a neurosurgeon at Stanford working in the brain, the most critical place for human identity, and finally into a patient and new father confronting his own mortality. What makes life worth living in the face of death? What do you do when the future, no longer a ladder toward your goals in life, flattens out into a perpetual present? What does it mean to have a child, to nurture a new life as another fades away?
The Art of Racing in the Rain by Garth Stein
Nearing the end of his life, Enzo, a dog with a philosopher's soul, tries to bring together the family, pulled apart by a three year custody battle between daughter Zoe's maternal grandparents and her father Denny, a race car driver.
A Lesson Before Dying by Earnest Gaines
A Lesson Before Dying tells the story of these two men who, through no choice of their own, come together and form a bond in the realization that sometimes simply choosing to resist the expected is an act of heroism. Ernest Gaines brings to the novel the same rich sense of place, the same deep understanding of the human psyche, and the same compassion for a people and their struggle that have informed his previous, widely praised novels.
*Or re-watch the "Big Three" from the very beginning by picking up This is Us seasons 1-5 from the library!