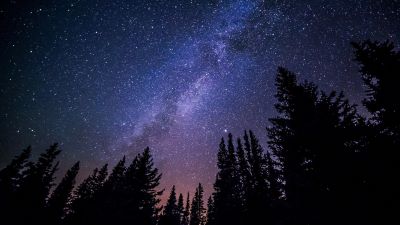 First the food blogger Molly Wizenberg folded family stories and favorite recipes together in A Homemade Life, and then she wrote about how she and her husband started their Seattle restaurant in Delancey. For The Fixed Stars, she describes how a jury duty stint stirred up feelings for a female lawyer—and what that meant for her marriage as well as her identity.
She thoughtfully explores the changing nature of her romantic relationship, noting that the stars, too, have the potential to connect to a number of other stars to form constellations. Then she writes: "I had lived in our constellation for some time, within the shape of the family we made. Three stars connected like fact: me, Brandon, our child. … Now I couldn't say what was more important: Orion's steadfast presence in our sky, or to speak the shape for what it is—a formation we made from our own stories, both true and subject to revision."
Sara Seager, an astrophysicist and professor at MIT, blends her personal and professional stories in The Smallest Lights in the Universe. It begins with an episode that introduces her to one of the "Widows of Concord," an informal support group of young widows like herself. Then it journeys backward to share the love story of two paddlers who adored long canoe trips, eventually married, and then cared for their two boys.
While anyone who has lost someone will relate to Seager's grief, her hunt for life on exoplanets, planets outside of our solar system, is fascinating. "Astronomy is haunted by the presence of things we can't see," she notes. "Astronomy is like loss that way. It's like love." As a woman working in a male-dominated field, Seager offers an important perspective on her profession and reflects on the difficulty of achieving work-life balance as a single mother. Thankfully, she can rely on mentors, colleagues, helpers and friends, who listen, pitch in and inspire her.
We won't say much more about either book for fear of spoiling them, but we will say this: Though the writers endured their share of struggles, the heavens gave them hope.